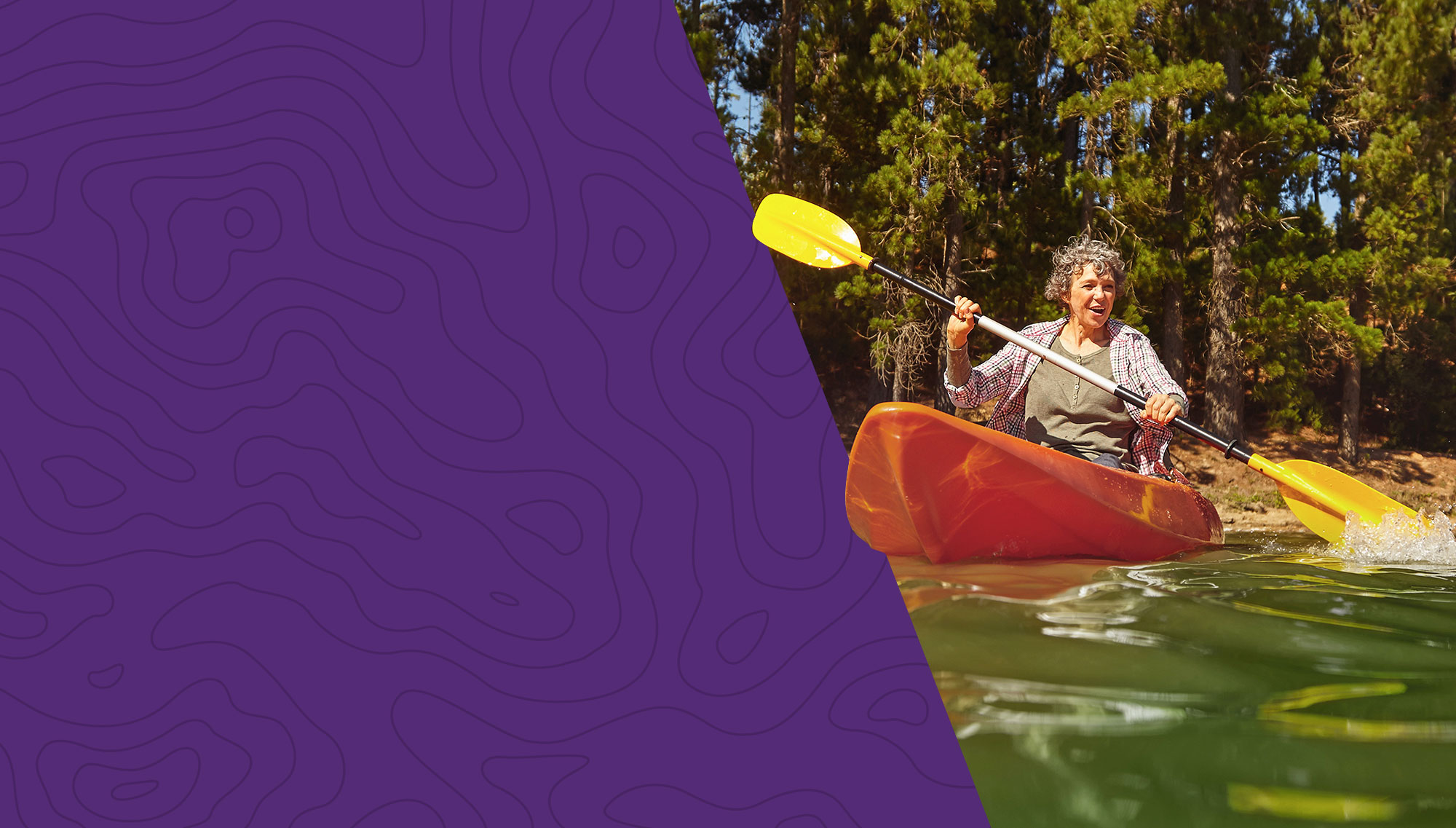 Live with Passion
Not Pain
New Physician Assistant Mojgan B. Jones
Wilmington's Source for Pain Management & Orthobiologics
Guided by the expertise of Doctor Knab, MD, Doctor Arora, MD, and Physician Assistant Mojgan B. Jones, our practice specializes in minimally invasive pain management and Autologous Cell-Based Therapies. With a focus on ground-breaking treatments like Platelet-Rich Plasma (PRP) Injections, Stem Cell Therapy & Much More, we're here to help those who want to tackle chronic pain once and for all. If you believe the only way to alleviate the suffering is through surgery or medication, our board-certified doctors can help you with innovative options.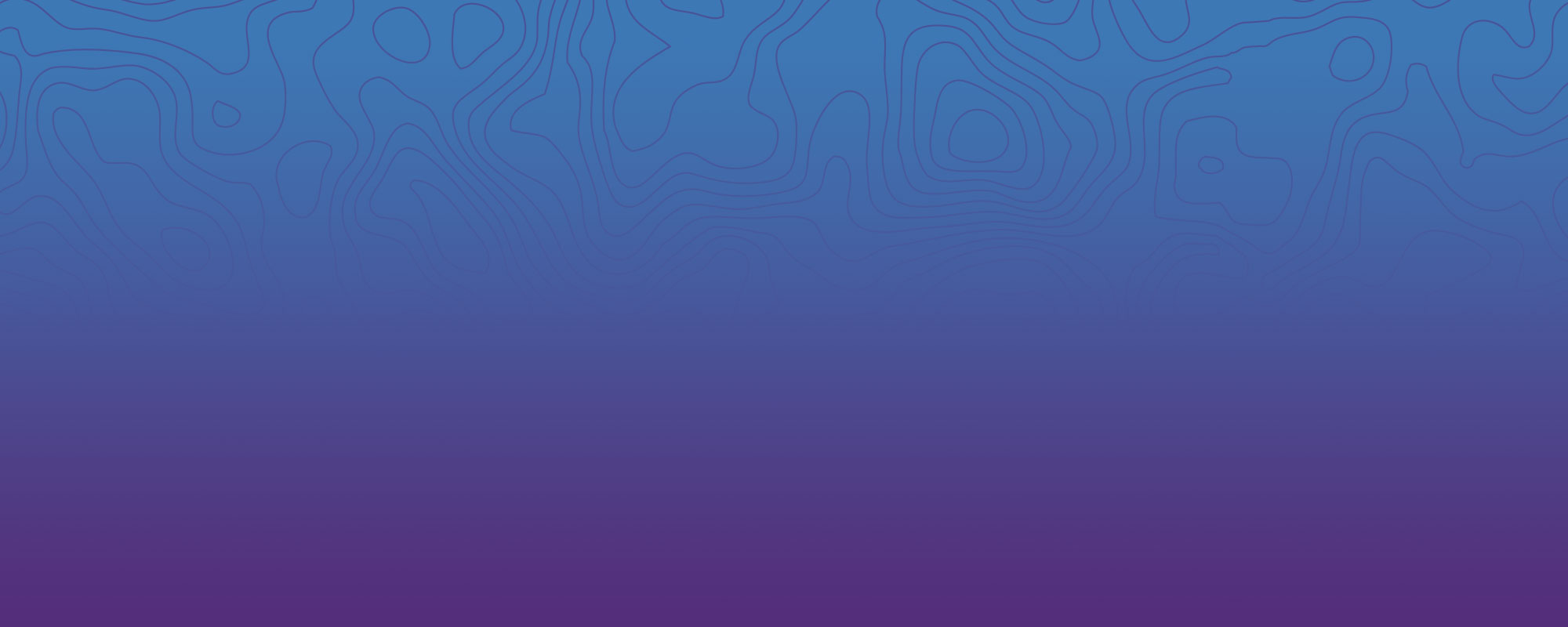 Center for Pain Management is excited to announce that our Tricare patients now may qualify for coverage of PRP (Platelet Rich Plasma) injections for chronic knee pain and tennis elbow! CPM has been offering PRP treatments — a same-day, non-surgical procedure — for many years. Specifically, PRP Therapy takes advantage of the healing properties of …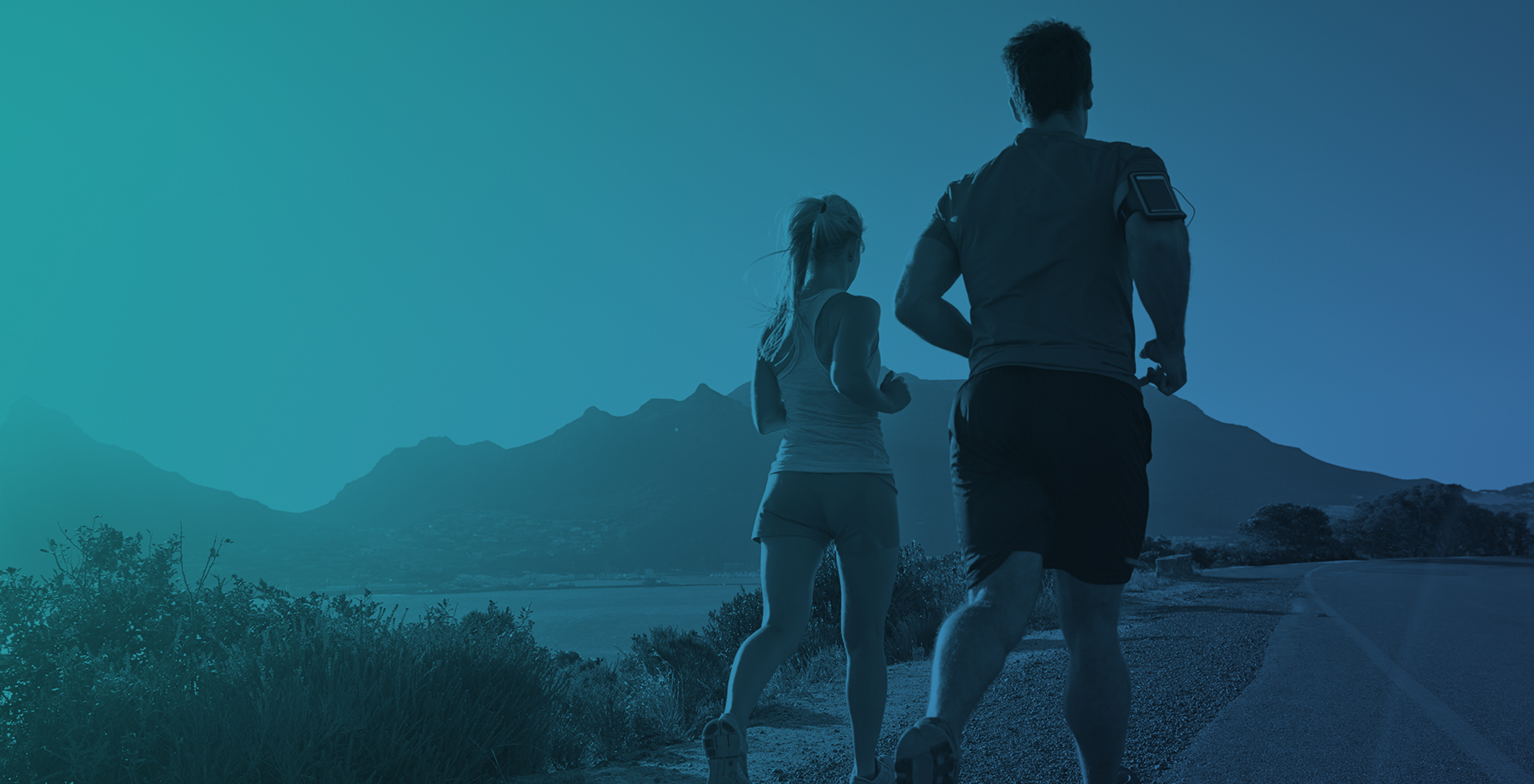 SERVICES
PRP INJECTIONS

In biology class we are taught that platelets play an important role in the clotting process. When we get a cut, platelets are carried to the…
Learn More >
RADIOFREQUENCY ABLATION

If you suffer from chronic neck or back pain, then you understand the negative impact it has on a person's life. Pain can literally take control…
Learn More >
STEM CELL INJECTIONS

Circulating inside your body right now are stem cells. Regardless of your age, these cells (also known as MSCs or Mesenchym…
Learn More >
TEAM VITALS
Guided by the expertise of Doctor Knab, MD, Doctor Arora, MD, and Physician Assistant Mojgan B. Jones, our practice specializes in minimally invasive pain management and Autologous Cell-Based Therapies. With a focus on ground-breaking treatments like Platelet-Rich Plasma (PRP) Injections, Stem Cell Therapy & Much More, we're here to help those who want to tackle their pain.
John H. Knab, MD
• American Board of Anesthesiology,
Certified in Pain Medicine
• American Board of Anesthesiology,
Certified in Anesthesiology
• NC State Medical License, Active through 2019
• Virginia Mason Medical Center, Residency, Anesthesiology
• University of California San Diego Fellowship, Pain Medicine
• University of Vermont College of Medicine, Medical School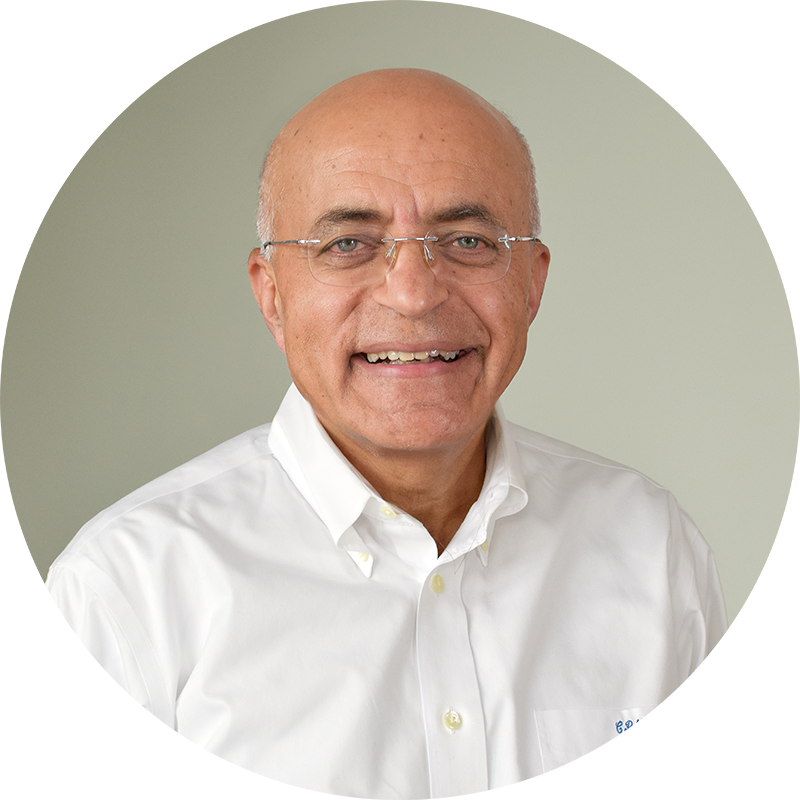 Sunil K. Arora, MD
• Board certified anesthesiologist
• Added qualifications in Pain Management from the American Board of Anesthesiology
• Completed Interventional Pain Fellowship at The Cleveland Clinic Foundation
• Completed pain fellowship at University of North Carolina at Chapel Hill
• More than 20 years' experience in treating acute and chronic pain
• Has been in Wilmington since 2000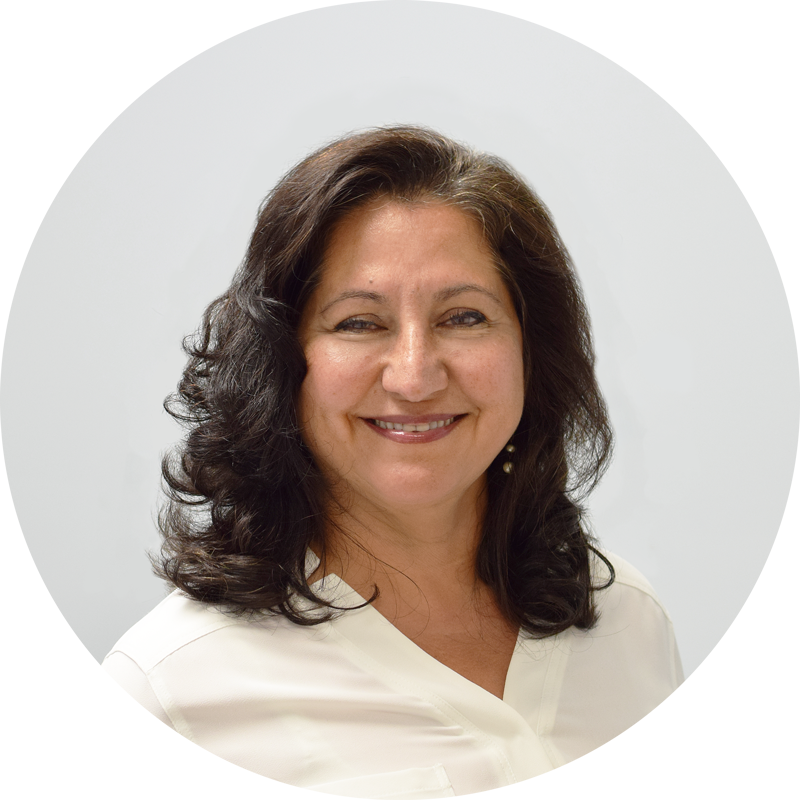 MOJGAN B. JONES, PA-C
• National Commission on Certification of Physician Assistants
• State of North Carolina Medical License
• DEA Registered
• North Carolina Division of Professional Regulators and Certifications
• Illinois Academy of Physician Assistants
• American Academy of Physician Assistants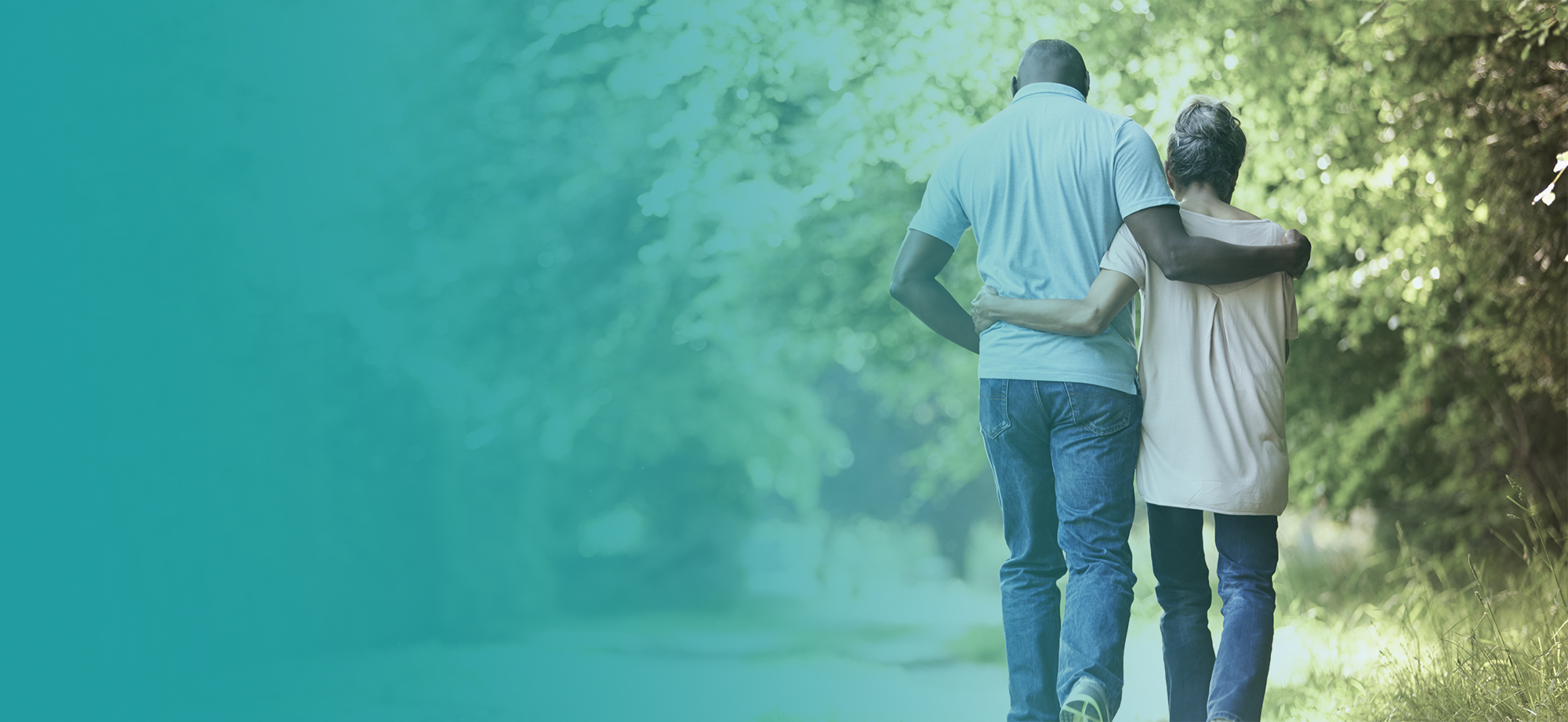 Am I a Candidate?
At the Center for Pain Management, we see patients struggling with chronic pain in their backs, necks, knees, hips, elbows, joints and other once fully functional areas. Some of the suffering comes as the result of injury, while in other cases it's the product of changes in the body. Regardless of reason, our thorough care process weighs the pros and cons – options and potential outcomes – of addressing the pain today. If you or someone you know continues to hurt, missing out on life, we offer a series of digital books to start the conversation. Please take a look, then let's set up a consult to identify the best treatment plan!

I have nothing but good to say about Dr Knab and his entire staff, they are very caring about your pain and try to put you at ease during your procedure! I have been going to Dr Knab`s for several years , he always tries to help me manage my pain!!

What amazing job Dr Knab did on my back!!! My life was changing as I was struggling with constant lower back pain. Had a hard time standing & siting for long periods and this started limiting my activities at 42 years old. Had injections of both Platelet-rich plasma and Stem cell into my L4-5 herniated disc area. It's been 8 weeks since the injections and I am 100% pain free. No more pain or tightness in my back and legs. Money well spent. Thanks again Dr Knab

BIG Thank You to Dr. Knab for healing my ankle pain through a series of shots and no pills!

Dr. Arora and the staff Center for Pain Management are terrific!

Rhonda Ricker Joseph

12/05/2018

The staff is very helpful and nice. Dr Arora & Anthony are the best. Very helpful and caring. I have been seeing Dr Arora since he moved here. Love him.

Having Dr. Aurora for my pain management has been a huge blessing for me. I have been suffering with severe thoracic back pain since January. My first appointment was the middle of March and after receiving a nerve block 3 weeks ago, I am pain free and have my life back. Dr. Aurora is kind, patient and truly remarkable. His staff are all top of the line and I can't thank you all enough.

Dr. Knab is a very knowledgeable. He knew exactly what to do for my pain. I would highly recommend him.

Loisbrown Casteen

5/30/2018

In less than 6 months, Doctor Knab has completely changed my life. Through a course of diagnostic injections, concluding with stem cell treatment, my daily pain level has dropped from a 7 to a 2 out of 10. And I can tell this is only the beginning. I'm able to do more and more activity each week as the stem cells heal my body! I can't thank Doctor Knab and Port City Pain as a whole! Everyone has gone beyond my wildest expectations. And this is from a patient with a decade of experience with back pain & doctors in other locations and states.

Sincerely,
Thank You!

Dr. Arora is the most caring doctor I have ever met. He listens and tries to do his best for the patient giving them all options. He has been my doctor for 15 years and that's the reason. I love his staff too, they too are all about the best patient care. Best place around.

Rhonda Crider Knight

10/27/2018

I had sever back pain for five years before I found Center for Pain Management. Thanks to Dr. Arora the treatments that I receive give me unbelievable relief. I recommend Center for Pain Management to everyone.

I have been seeing Dr Aurora since he's moved to Wilmington I say i'd never go anywhere else. I had recommended him to a friend of mine and she's never been happier. She says she would like. to pack him up and take him home so if she needed him he'd be there on site. we're both happy with and that happy personality he gives to his patients.

I have known the doctors in this practice for years and they have addressed pain issues for me personally. I recommend their highly skilled services! If you have persistent pain, see Dr. Knab or Dr. Aurora for help.

Carol Byrd Paquin

2/04/2019

⭐️⭐️⭐️⭐️⭐️ Dr. Knapp and his whole staff has been great to work with. The pain injection I received was much less invasive and a way better experience here.

Absolutely amazing service and patient care. All of the personnel, from front to back were courteous, kind and professional! Dr Aurora really knows his stuff! Thank you and God bless you all!

This medical office, it's staff, and Dr. Arora is one of the most efficient, effective, courteous, and medically beneficial I have ever utilized. I definitely would return if necessary and highly recommend them!

MaryAlice Stone Tipps

12/05/2018

Dr. Arora is the very best in his field for pain management and his care and concern for his patients cannot be beat.

Linda Dague Ford

6/10/2019

Great staff very friendly and helpful. The doctor very knowledgeable and very easy to talk to and understands life as a whole. We been with him few years and would not change. Great job guys !!!!

Got my husband's back pain under control. Pain not gone but at a sitting level of one. Walking level is a five. Not bad for him being a ten when he went in for treatment.

Faye Beck Nines-Pinion

2/14/2018

Dr. Knob has been trending me for pain management and has been great to work with.

Very nice staff, very helpful Doctors. I'm glad that they take me in last minute.

Lori Currie Carter

7/22/2015

I have been going to the center since 2000. IT is great place to go to for help for pain. Dr. Knab and his staff is so helpful to me.Thank you so much to Dr.Knab and his staff.

Have been going there since 2001. I cannot say enough good about Dr Knab and the entire staff. If you have pain issues, this is the place to go. Thanks to all of you for your help to me over the years. There was a year or so when you saw me every couple of weeks and you were always amazing.

Kimberly Tart Belanovich

3/30/2018

Dr Knab is a rock star of an anesthesiologist! He has performed 4 painless miracles of instant pain relieving injections in my neck. He is a very kind man and takes his time with you giving you his full attention during the office visit. Kelly and all of Dr Knabs staff go out of their way to put you at ease. Staff is professional, knowledgable, and friendly. As someone who has worked in the medical field for 18 years, he came highly recommended by his peers and I feel so blessed to have him on my healthcare team.

Been going to Dr Arora for my pain management for 19 yrs. He & his staff are very professional & caring! I highly recommend them!

Joy Farthing Long

5/08/2019

Great place. Everyone is so nice & knowledgeable. Highly recommend! Arita is fantastic!

Debbie Hales Stephenson

8/22/2017

Everyone there is awesome. Not only did I receive a much better option than surgery, I was given so much help and information to help me maintain my health. I highly recommend

The first time they were a little slowed but very good the next time. Staff courteous and knowledge.

I had several injections that would only last me at the most one and have weeks. I didn't want to be prescribed meds for pain control. I chose to try the spinal cord simulation trail for 7 days. I experienced about 95% pain relief. I can't wait to get the permanent implant so I can continue with a pain free lifestyle. I recommend anyone that's tried physical therapy, meds, chiropractic therapy and had no relief give this a try. Dr. Arora and his staff are genuine in there patient care and take the time to make sure you are as comfortable as can be. Very personable staff.

I have been seeking treatment for chronic lower back, SI joint and cervical spine pain for several years. Dr. Knabb delivers cutting edge alternatives to surgical treatments that have helped greatly. Recently dealing with a Radial Nerve entrapment. One has to be patient as PRP or PIT therapies build on one another over time. The entire staff is extremely professional. Dr Knab takes time to explain and provide options.

Staff is very caring and friendly!!!!